Top 6 Scentsy Products to Buy
Scentsy is an international fragrance company that offers a variety of home and personal fragrances including scented wax, candles, diffusers, and laundry fragrances. If you love scented products like me, I'm sure you'll love my top 6 and favorite products! 
Top 6 Scentsy Products
6. Clothesline Scent Circle
Clothesline Scent Circle is an air freshener with the scent of botanical flowers and freshly cut grass that will remind you of a warm and cozy summer. You can hang it in the closet, car, bedroom, and wherever you please for a long-lasting fragrance.
Scent Circle is also available in these other delicious fragrances: 
5. Blue Grotto Body Cream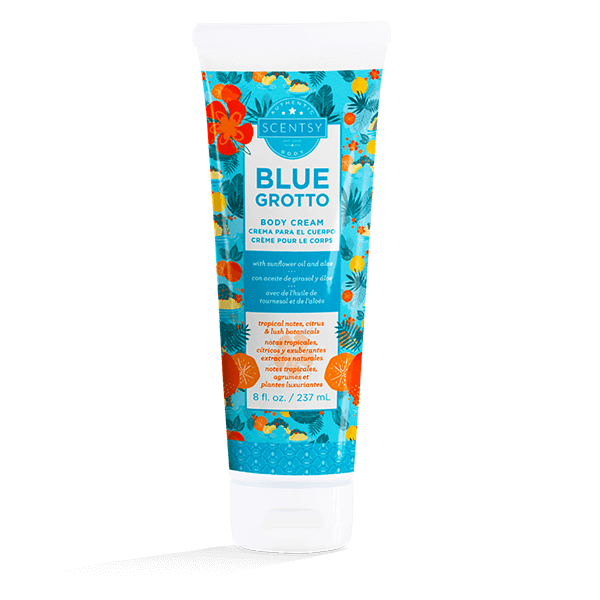 Blue Grotto Body Cream is formulated to moisturize your skin to prevent dryness and skin aging. It is made with sunflower oil and aloe vera extract. 
Sunflower oil is rich in Vitamin E and antioxidants that fight free radicals to keep the cells healthy. It also has an emollient property that retains the skin moisture. Aloe Vera gel is also rich in antioxidants, Vitamin C and A that promotes skin repair and restores moisture. 
Blue Grotto Body Cream is infused with the fragrance of botanical garden, tropical scent and citrus, leaving your skin fresh and smelling good all day.
4. Black Raspberry Vanilla Scentsy Fresh
Annoyed with an unpleasant smell at your home? Black Raspberry Vanilla Scentsy Fresh is all you need to restore the freshness of your home. It instantly eliminates odor with raspberry and vanilla scent. 
You can spray it on your furniture like your bed, cabinets, and tables. It is also ideal for hard-to-wash fabrics such as carpet and curtains. 
Black Raspberry Vanilla Scentsy Fresh lasts for many hours, but you can respray as you please. Do note that it is not recommended on some delicate material including silk and leather.
3. Amazon Rain Scentsy Bar
In love with the smell of rain? Amazon Rain Scentsy Bar scented wax gives off the scent of fresh rain in the forest. It has a natural jasmine scent that relaxes your nerves and also calms your mind and body. It comes with a bar holder and clip, so you can hang or pin it on your desired area. One bar lasts for up to 30 days!
Scentsy Bar is also available in other amazing fragrances: 
2. Aloe Water & Cucumber Dryer Disks
Aloe Water & Cucumber Dryer Disks is one of the best selling Scentsy products. It is a laundry fragrance that infuses your clothes with a long-lasting scent of Aloe, cucumber, and pineapple nectar as they warm in the dryer. 
With Aloe Water & Cucumber Dryer Disks, you're good to go even without perfume. It can scent up to 15 loads of clothes and is available in a variety of other favorite fresh fragrances.
1. Aloe Water & Cucumber All-Purpose Cleaner
Aloe Water & Cucumber All-Purpose Cleaner makes cleaning easier for you. It removes dirt, grease, and oil from your home and furniture while creating a protective barrier to repel dirt and dust. With a natural aloe vera and cucumber scent, it leaves your furniture and household surfaces smelling good throughout the day! 
There you have it, my top 6 Scentsy products! If you've enjoyed reading about my top picks, they are available on Scents Store, one of the leading distributors of Scentsy. 
Visit our website and discover more home and personal fragrances. You may get a chance to earn a discount! 
Today's modern lifestyle can take a toll on anyone. Between busy schedules and long commutes, your body will start craving for rest and relaxation soon enough. When you have tired and aching muscles, a nice long bath sounds like the perfect way to end the...
read more
Who says floral scents are only for summer? Nope, that's definitely not true! I think floral scents are perfect all-year-round. I use it as a perfume and fragrance at home. It's definitely my favorite scent, for it always makes me feel fresh, sexy, soft,...
read more